YMCA of Pawtucket Launches College Readiness Program

YMCA of Pawtucket Brings Successful College Readiness Program to Rhode Island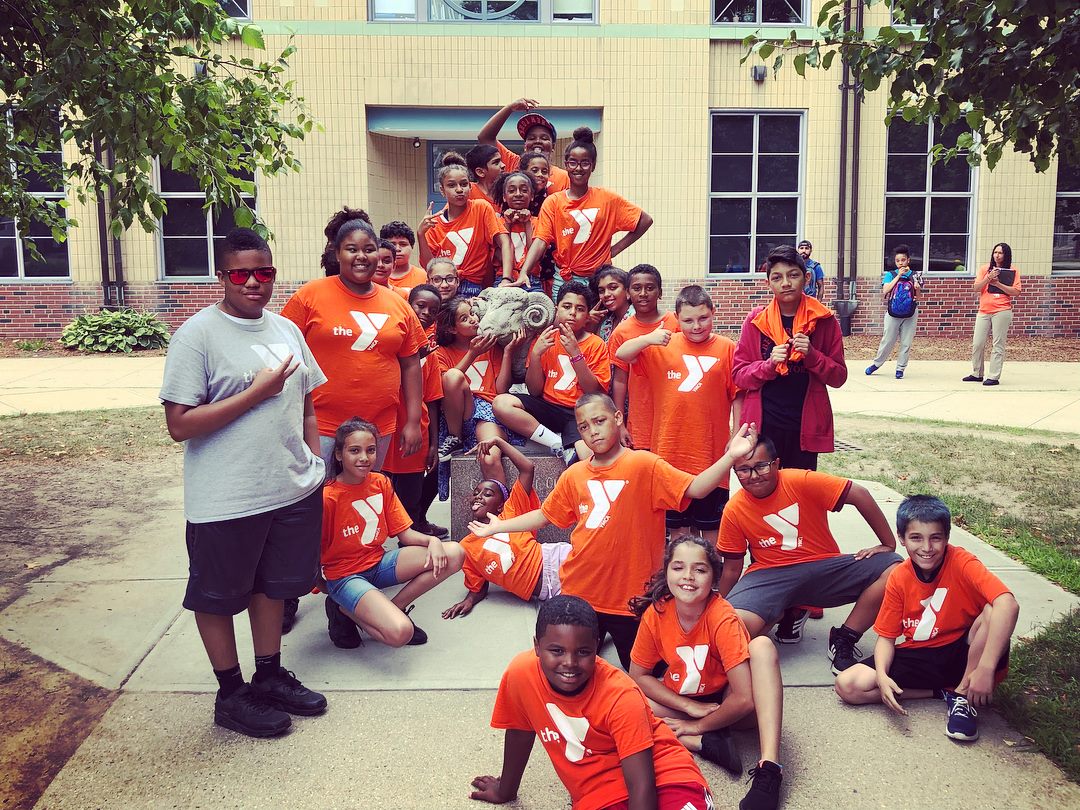 PAWTUCKET, R.I. (Dec. 2, 2019) — The YMCA of Pawtucket has been awarded a $10,000 grant from Santander Bank to pilot the Y Achievers program, a college readiness and skill building initiative. As postsecondary education becomes a necessity in today's job market, YMCA leaders say the program could help more students achieve success into adulthood.
"Many of our program participants would be first generation college students. We want them to actively consider their next steps after high school and build a skillset that lasts a lifetime. In accordance with Rhode Island Out of School Time goals, we want to ensure that all youth have access to quality support in achieving higher education and job readiness," said Charlie Clifford, Chief Executive Officer of the YMCA of Pawtucket. "Santander Bank's generosity is greatly appreciated, and we are thrilled that we will be able to help more students achieve their dreams."
Students currently in the Future Leaders program at the Pawtucket Family YMCA and Woonsocket YMCA will be able to participate in the new program, which draws on an evidence-based curriculum that helps teens build their resiliency, confidence, and motivation to succeed.
"Santander values the impact that the YMCA of Pawtucket has on future generations and we are proud to support them with bringing the Y Achievers program to the city," said Seth Goodall, Executive Director of Corporate Social Responsibility at Santander Bank, N.A. "It's our goal to help Future Leaders excel in college and beyond, and we are grateful to work with the YMCA of Pawtucket to provide opportunities for students to develop lifelong skills."
Santander Bank has also offered to provide financial literacy instruction, banking sessions, job shadowing and mock interview opportunities for participants.
"The staff and volunteers at Santander Bank have gone above and beyond to help bring this program to fruition in Rhode Island. Santander's commitment to improve workforce development in the state will be felt across many communities in years to come," Clifford added.
The program requires students to meet with instructors twice a month. Classroom sessions focus on college exploration, time management, financial planning, and socio-emotional skills. Every session builds on the pillars of academics, college knowledge, positive relationships, life skills and positive identity.
During school breaks, Y staff will organize visits to local college campuses. The tours serve to inform students about their educational options, and are coordinated with the intention to inspire them to earn a college degree.
The Pawtucket Family YMCA was designated as an "at-risk" site by the Child and Adult Care Food Program because more than 80 percent of participant families live below the federal poverty line. To help address a potential participation concern, the YMCA of Pawtucket will also be providing a healthy and balanced dinner for participants.
YMCA staff hope to recognize Achiever participants with a ceremony at the end of the next school year.
YMCA of Pawtucket
The Y is one of the nation's leading nonprofits strengthening communities through youth development, healthy living and social responsibility. Across the U.S., 2,700 Ys engage 22 million men, women and children – regardless of age, income or background – to nurture the potential of children and teens, improve the nation's health and well-being, and provide opportunities to give back and support neighbors. Anchored in more than 10,000 communities, the Y has the long-standing relationships and physical presence not just to promise, but to deliver, lasting personal and social change. The YMCA of Pawtucket is comprised of five branches across the state: Pawtucket Family YMCA and Heritage Park YMCA Early Learning Center in Pawtucket, MacColl YMCA in Lincoln, Westwood YMCA in Coventry and Woonsocket YMCA.
Santander Bank, N.A.
Santander Bank, N.A. is one of the country's largest retail and commercial banks with $74.2 billion in assets. With its corporate offices in Boston, the Bank's approximately 9,600 employees, over 600 branches, more than 2,000 ATMs and 2.1 million customers are principally located in Massachusetts, New Hampshire, Connecticut, Rhode Island, New York, New Jersey, Pennsylvania and Delaware. The Bank is a wholly-owned subsidiary of Madrid-based Banco Santander, S.A. (NYSE: SAN) – one of the most respected banking groups in the world with more than 125 million customers in the U.S., Europe, and Latin America. It is overseen by Santander Holdings USA, Inc., Banco Santander's intermediate holding company in the U.S. For more information on Santander Bank, please visit www.santanderbank.com.
###