YMCA of Pawtucket Waives Membership Fees for Furloughed Employees

YMCA of Pawtucket Waives Membership Fees for Furloughed Employees
PAWTUCKET, R.I. (January 17, 2019) —Furloughed employees facing financial hardship due to the government shutdown will have their membership fee waived at the YMCA of Pawtucket and its locations in Lincoln, Woonsocket, Cumberland, Pawtucket, Coventry and Woonsocket. The notice comes as the government shutdown intensifies, and thousands of furloughed employees have been ordered to return to work without pay.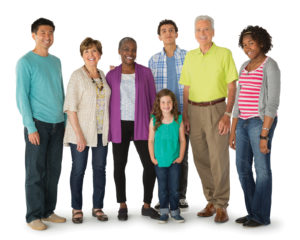 "We are aware that some of our members are dealing with financial challenges as the government shutdown stretches into unknown territory. The Y understands that the temporary loss of work can create stress for families impacted by the shutdown, which is why we have decided to refund membership fees for furloughed workers until the shutdown ends," said Charles Clifford, Chief Executive Officer of the YMCA of Pawtucket.
The YMCA will also be offering furloughed employees free trials during the shutdown if they are not currently members. All memberships provide members with access to a fitness center, and a variety of programs intended to help people stay active and healthy.
"Staying physically active is important for reducing stress, getting better sleep, and strengthening your mind," Clifford said. "We want to help provide these employees with the resources they need so they can continue to remain healthy in these times of stress."
Furloughed workers should bring their government I.D., and any furlough documentation to the Member Services Desk of the YMCA location they will be attending. The participating branches include Pawtucket Family YMCA, MacColl YMCA, and Woonsocket YMCA.
About The YMCA
The Y is one of the nation's leading nonprofits strengthening communities through youth development, healthy living and social responsibility. Across the U.S., 2,700 Ys engage 22 million men, women and children – regardless of age, income or background – to nurture the potential of children and teens, improve the nation's health and well-being, and provide opportunities to give back and support neighbors. Anchored in more than 10,000 communities, the Y has the long-standing relationships and physical presence not just to promise, but to deliver, lasting personal and social change. The YMCA of Pawtucket is comprised of five branches across the state: Pawtucket Family YMCA and Heritage Park YMCA Early Learning Center in Pawtucket, MacColl YMCA in Lincoln, Westwood YMCA in Coventry and Woonsocket YMCA.
###