Aging2.0 Global Startup Search Comes to Rhode Island
San Francisco Organization Seeks the Best Aging-Focused Startups in the World
---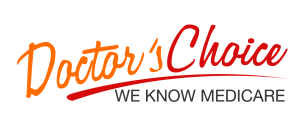 Providence, RI (March 24, 2017) – Aging2.0, a San Francisco-based global innovation platform that seeks to improve the quality of life for older people around the world, announced today that one of their 40+ Global Startup Search Pitch Events will take place in Providence, RI. The event will be hosted at the Social Enterprise Greenhouse (10 Davol Square, Unit 100) in Downtown Providence from 6:00-8:00pm on April 5, 2017.
"With the highest percentage of octogenarians, Rhode Island is the perfect place to pilot innovation to improve the lives of retirees.  Last year's Aging2.0 pitch competition connected promising local startups with local corporate partners to create the relationships necessary to build companies in Rhode Island.  We're excited to continue and expand on this initiative again." – Dr. John Luo of Doctor's Choice, Rhode Island Ambassador for Aging2.0.
The pitch event will feature six local companies designing for the future of aging. The pitches will be judged by an expert panel of judges along with an "people's choice" vote. The winning company will win a chance to move onto the next round of competition and receive a complimentary full access pass to Aging2.0 Optimize, taking place in San Francisco November 13-15.
Aging2.0 Providence now resides within Social Enterprise Greenhouse and will continue the momentum of "Tapping into the Silver Economy" conference held in January. The Aging2.0 Providence event series will convene likeminded stakeholders designing, building, and thinking about the future of our aging population. This work is a collaboration between Doctor's Choice, Social Enterprise Greenhouse, the City of Providence and a conglomeration of academia, corporate, and not for profit entities who aim to harness Rhode Island's capacity to be on the forefront of aging innovation.
Kelly Ramirez, CEO of Social Enterprise Greenhouse, is thrilled to be partnering with Aging2.0. "Our organizations share a common mission to help spur innovation that improves the lives of our aging population. The partnership is building a community of entrepreneurs who are designing solutions to improve the future of aging."
Aging2.0 Providence is grateful for the support of Platinum Sponsors PACE Organization of Rhode Island, Neighborhood Health Plan Rhode Island and University Orthopedics as well as Gold Sponsors Moo, Slater Technology Fund, City of Providence, and Optimity Advisors.
"I am pleased to participate in this year's competition," comments Joan Kwiatkowski, Chief Executive Officer of CareLink and PACE Organization of Rhode Island. "Companies creating innovative products and bold new services to improve the quality of life for older adults are both altruistic and savvy entrepreneurs given the continued growth in the aging population. All of these startup businesses have the potential to change the aging experience for all of us and that ingenuity is worthy of our support."
For more information and to register, please visit: https://www.aging2.com/events/
For complimentary press passes, please contact providence@aging2.com
MEET THE PROVIDENCE AGING2.0 2017 PITCH COMPETITORS
EveryBill helps companies accept and manage payments. Helping patients see, manage, and pay all of their medical bills in one place.
Portela Soni Medical is a medical device company that is focused on infection reduction. Their patent-pending urinary catheter has been redesigned to reduce the growth of biofilm, that in turn reduces infections and decreases a patient's risk of complications. The PSM catheter is bringing innovation to a stagnated market through simple innovations to reduce infections while improving patient outcomes and experiences.
CareConnect is a cross platform that simplifies communication between elderly caregivers and family members. It takes a variety of logged data, and creates personal summaries for different family members depending on their concerns and schedules. By simplifying the transfer of information, caregivers can focus more on providing quality care, and family members receive a greater peace of mind.
Aging Parent Resources those caring for an elder are often faced with situations that are uncharted territory. EPR understands the importance of getting information to people who have little time to research on their own. Their mission is to provide the most respected and best resources and support for caregivers and elders providing them with the answers to difficult questions.
URI's Wearable Biosensing Lab will present Woven Internet-of-things: Smart Textiles for Elderly with Neurological Conditions including Parkinson's and stroke. Their smart textiles are transformative telemedicine solutions to intervene patients remotely. Telemedicine data from their smart textiles produce a precise, temporal picture of the patient's' response to the prescribed treatments, enabling physicians to make data-driven informed decisions. They partner with top neurologists and clinical scientists from RI Hospital, Butler Hospital, Providence VA Medical Center, and Ryan Institute for Neuroscience who work with them to validate and improve the smart textile technologies, fitting to the demands imposed by the growing population suffering from neurological disorders.
FallCall Solutions creates simplified telemonitoring solutions for elders, caregivers, and care providers built for the Apple ecosystem. They will be presenting their second application currently in prototype: FallCall Now: the first "smart" fall detector built exclusively for Apple Watch.
About Aging2.0
Aging2.0 is a global organization on a mission to accelerate innovation to improve the lives of older adults around the world. Aging2.0 connects, educates and supports innovators through its 30 city chapter network, Alliance and Leaders Circle corporate partner programs, Global Startup Search and Optimize Conference. For additional information, visit http://www.aging2.com.
About Dr. John Luo
Dr. John Luo, is the President and Founder of Doctor's Choice, a Rhode Island-based company that educates employers and seniors on Medicare. Luo is a graduate of the Warren Alpert Medical School of Brown University. He worked as a Fellow for the Slater Technology Fund in Providence, evaluating business strategy for seed stage health and biomedical companies.
For more information on Doctor's Choice visit: www.doctorschoiceusa.com.
###