AI Supports Spinal Implant Procedure at University Orthopedics

University Orthopedics' Doctors Use AI to Support Spinal Implant Procedure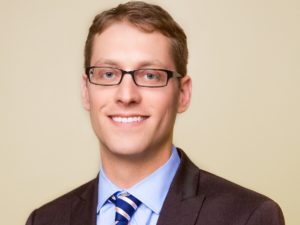 PROVIDENCE, R.I. (June 26, 2019) — Physicians from University Orthopedics (UOI) are the first doctors in Rhode Island to use a patient-specific spinal implant designed by artificial intelligence. Dr. Alan Daniels and Dr. Dominic Kleinhenz partnered with Medicrea® to deliver the advanced medical procedure that could improve spine surgery outcomes throughout the state.
Medicrea, a medical manufacturing company that uses data science, analytics, and artificial intelligence to lead device development in the spine industry, assisted UOI physicians with the use of its proprietary software called UNiD ASI™. The systems-based technology platform, UNiD ASI, is designed to help surgeons improve their patients' outcomes by embedding artificial intelligence within the platform — giving surgeons updated visual surgical plans based on the specific needs of patients.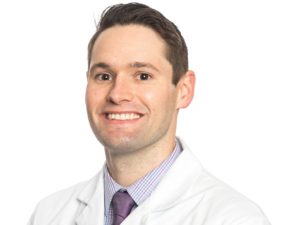 "Spine surgery is one of the most complex procedures because of the high number of variables to take into consideration. Being able to predict how different parameters will affect a patient's outcomes is critical in both large deformities as well as in smaller degenerative settings," said Dr. Daniels, a board-certified spine surgeon at University Orthopedics and an Associate Professor of Orthopaedic surgery at the Warren Alpert Medical School of Brown University.
Dr. Kleinhenz emphasized the importance of technology in delivering better results for patients going forward. "Medicrea is the first spine company to make custom rods industrially manufactured to precisely match the pre-operative plan of the surgeon. This process preserves the rod's structural integrity, and limits stress points that could lead to rod fracture," Dr. Kleinhenz said.
"University Orthopedics is pleased with our physicians' recent accomplishment to offer this unique technology to patients in Rhode Island for the first time," said Dr. Edward Akelman, MD, President of University Orthopedics. "We look forward to supporting our physicians and streamlining this technology into our workflow for all of our patients."
About University Orthopedics
University Orthopedics (UOI), with clinic locations in Barrington, East Greenwich, East Providence, Johnston, Providence, Middletown, North Providence, and West Warwick, is a regional center for Orthopedics, Sports Medicine, and Rehabilitation, with specialties in back and neck pain, joint pain, sports medicine problems, shoulder conditions, pediatric orthopedics, musculoskeletal tumors, hand and wrist problems, hip and knee conditions, trauma, and foot and ankle injuries. UOI includes more than 40 board-certified orthopedic, fellowship trained musculoskeletal and sports medicine physicians.  These specialists are faculty members of the Department of Orthopaedics at the Warren Alpert Medical School of Brown University who teach medical students, orthopedic residents, and fellowship sub-specialty surgeons.
###