CODAC, Thundermist Deploy Technology to Combat Opioid Crisis in R.I.

CODAC Behavioral Healthcare and Thundermist Health Center Deploy Technology to Expand Access to Treatment Amid Opioid Crisis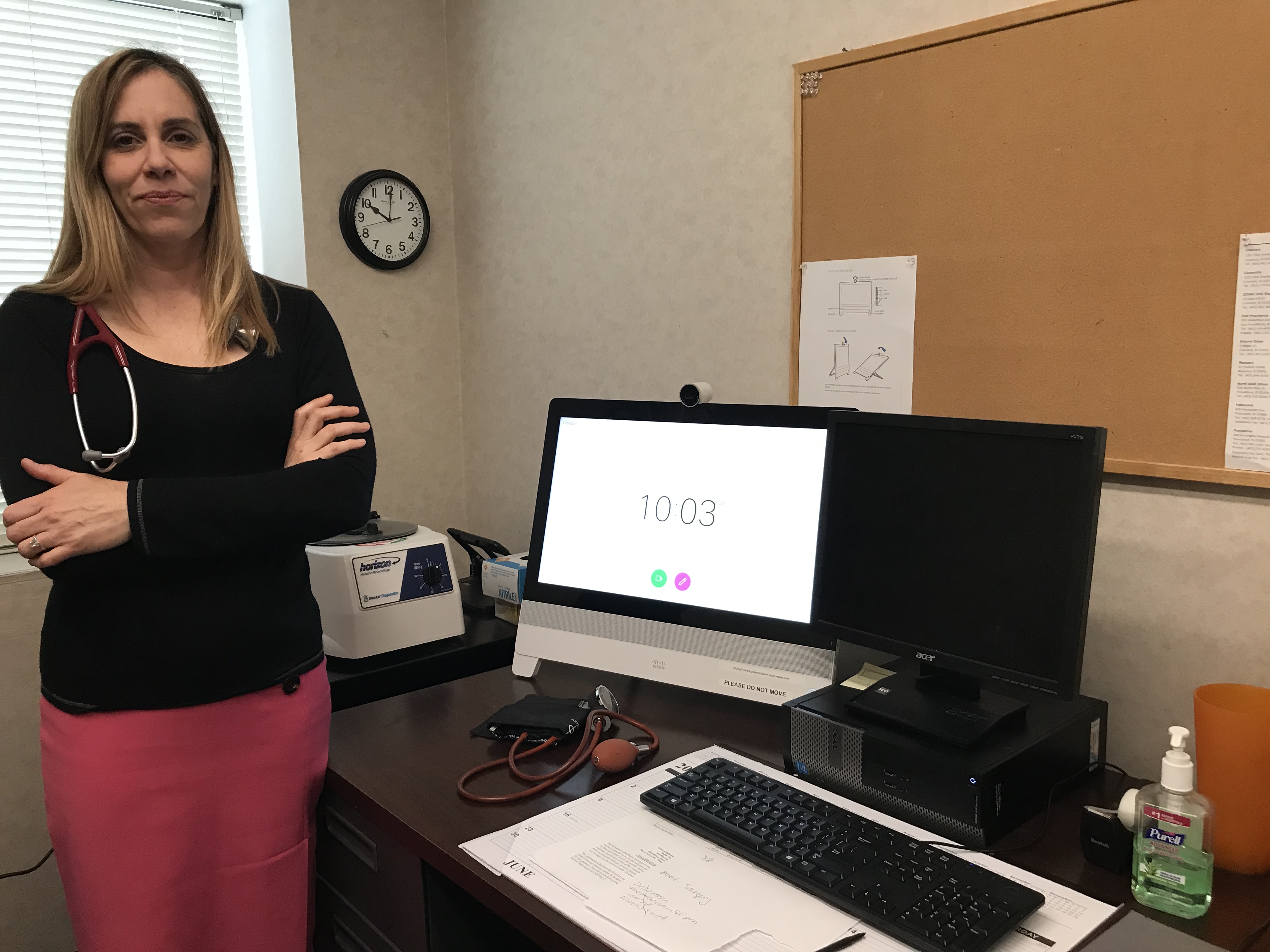 CRANSTON, R.I (June 17, 2019) — Amidst the ongoing opioid crisis, CODAC Behavioral Healthcare and Thundermist Health Center will use telehealth services to improve access to medication assisted treatment (MAT) for substance use disorder. Beginning on Monday, June 17, Thundermist nurse case managers can teleconference with CODAC treatment prescribers so patients can be prescribed suboxone when they first seek treatment.
"Lack of transportation, medication shortages, and stigma continue to be a barrier to care for Rhode Island's recovery community, and we now have an opportunity to reach more people before it is too late," said Linda Hurley, President/CEO of CODAC Behavioral Healthcare.
"We need to respond as soon as a patient says they want treatment," said Jeanne LaChance, president/CEO of Thundermist Health Center. "This program ensures we're providing patients with treatment when they tell us they're ready."
"Many patients might seek illicit drugs to prevent the agonizing symptoms of withdrawal when they are unable to obtain immediate treatment. As treatment providers, it is disheartening to learn when patients felt they had to resort to using fentanyl or other dangerous opioids to avoid feeling sick," said Mary Walton, the first physician assistant at CODAC that will be using telehealth.
CODAC Behavioral Healthcare collaborated with Thundermist Health Center and the Rhode Island Department of Health to develop a grant proposal that was submitted to the Centers for Disease Control and Prevention. The grant funds were applied towards the video conferencing equipment, and the administrative infrastructure needed to realize the project.
After patients meet with a nurse care manager at Thundermist and receive an initial assessment, patients will be able to teleconference with a CODAC provider to start a treatment plan. Thereafter, the nurse care manager gives patients an introduction about the proper use of medication. Patients are able to begin receiving medication that same day.
Providers are also optimistic about the possibility of reaching more underserved members of the community through telehealth, Hurley says. "Time and time again, we have heard that patients won't seek services from an opioid treatment program such as CODAC because of the stigma associated with attending OTP facilities. Through telehealth, more patients in need can receive medication assisted treatment while seeing their primary care physician at Thundermist, essentially removing a major barrier to care."
CODAC Behavioral Healthcare is currently in discussions with other healthcare providers to bring similar telehealth services to Wakefield and Block Island, a move counselors say can expand access to care.
About CODAC Behavioral Healthcare
Founded in 1971, CODAC Behavioral Healthcare is Rhode Island's oldest and largest provider of outpatient services for opioid use disorder, other substance use disorders, and concurrent behavioral health challenges. With nine locations across Rhode Island, CODAC is uniquely positioned to provide services when and where they are needed. For more information about CODAC, visit: www.codacinc.org.
About Thundermist Health Center
Thundermist Health Center is a full-service primary care provider with dental and behavioral health services. The non-profit community health center aims to improve the health of patients and communities by delivering exceptional health care, removing barriers to that care, and advancing healthy lifestyles. Thundermist has locations in West Warwick, Woonsocket, and South County. The organization cares for patients regardless of insurance and ability to pay. In 2018, Thundermist cared for more than 48,000 patients.
###