Dr. Corey Westerfeld Returns to Eye Health Vision Centers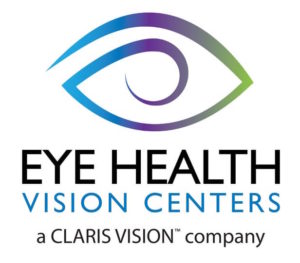 Dartmouth, Massachusetts (March, 16 2017) – Eye Health Vision Centers has announced that Dr. Corey Westerfeld has rejoined the practice.  Westerfeld is a medical and surgical retina doctor and will serve in the capacity of retina physician and Medical Director of Eye Health.
As a retina specialist, Dr. Westerfeld's clinical practice is focused on the treatment of a variety of vision conditions. He specializes in macular degeneration, diabetic retinopathy, vascular disorders of the retina, as well as retina tears and detachments. Dr. Westerfeld was initially employed by Eye Health in 2009. From there, he joined Harvard Vanguard Medical Associates as a surgical retina physician.
"I am looking forward to rejoining my colleagues and friends at Eye Health," said Dr. Westerfeld. "The clinicians and staff are truly top-notch and I am excited to work together to grow and expand our ability to offer premium vision services throughout the region."
Originally from Houston, Texas, Dr. Westerfeld attended the medical school at the University of Texas, graduating as a member of the Alpha Omega Alpha medical honor society.  He graduated summa cum laude with a degree in Biochemistry from Baylor University. Dr. Westerfeld completed his residency in Ophthalmology at Massachusetts Eye and Ear Infirmary, where he also stayed on to complete an additional fellowship in Vitreoretinal Surgery. He has also authored several papers on macular degeneration, diabetic retinopathy, advanced surgical techniques, as well as other pediatric and adult retinal diseases.
"Having a surgeon such as Dr. Westerfeld's caliber is a great addition to our staff at Eye Health," said  Claris Vision Chief Executive Officer Marcello Celentano adding, "He is well respected by his colleagues and patients alike.  We are thrilled to have him back at Eye Health".
Dr. Westerfeld has presented at numerous local and national conventions and has been recognized by the National Eye Institute and the New England Ophthalmological Society.
ABOUT CLARIS VISION
Eye Health Vision Centers was founded in New Bedford, Massachusetts in 1978, by Dr. Stephen Sullivan as a solo ophthalmology practice. With a focus on providing the highest quality of care and using the latest technology, Eye Health Vision grew to be the leading eye care practice in Southeastern Massachusetts. In 2013, Eye Health Vision joined Claris Vision with 24 eye care doctors, 17 licensed opticians, and 165 employees at five locations, including the Greater New Bedford Surgicenter. Shortly after, the physicians of Southcoast Eye Care joined Eye Health Vision Centers bringing their expertise in Retina and Glaucoma management.
For additional information, please contact Pete Lucas.  401-831-6123 or pete@www.jhctesting.com.
###