Northern RI Chamber of Commerce Offers Opportunities for Businesses to Connect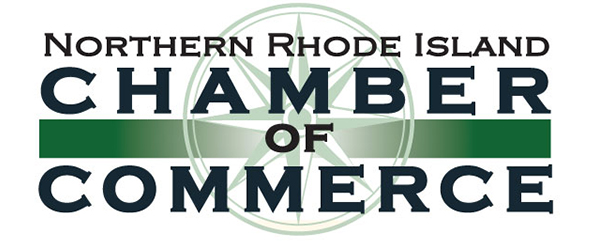 For Immediate Release
Lincoln, Rhode Island (October 31, 2014) – The Northern Rhode Island (NRI) Chamber of Commerce has several events for members and the public to attend in November to connect with businesses in the region.
A couple of must-attend events – a Networking at Night at Massage Envy in Lincoln and a Cash Mob event to help local businesses just in time for the holidays.
Massage Envy, 618 George Washington Highway, Lincoln, will be the location of a Networking at Night event slated for November 10 from 5pm to 7pm. Increase your business by obtaining referrals and making contacts while enjoying light refreshments. The evening's festivities also include complimentary chair messages, sugar foot scrubs and an aromatherapy bar. Learn how a positive wellness routine can help improve your overall health and productivity. The cost is $10 for Chamber members that pre-register; $15 for members that register at the door; and $30 for nonmembers. To register, visit www.NRIChamber.com or call 401.334.1000.
The Chamber and Blackstone Valley Independent Business Alliance are organizing a cash mob that will go to two local businesses after meeting on November 18 at 6pm in the Lincoln Shopping Center parking lot on Front Street in Lincoln. The selected businesses will be identified at 6:15. Cash mobs are large groups of consumers that agree to spend cash on items of their own choosing at designated venues. The event will also include a rally to promote Small Business Saturday, which is taking place on November 29th this year. People do not have to register for the event.
Veterans are encouraged to attend the 'Hiring Our Heroes' Job Fair taking place on November 18, from 10am – 1pm at the Warwick National Guard Armory, 541 Airport Road in Warwick. The event also includes a workshop for veterans and other military job seekers that focuses on resume writing, tips for successfully navigating hiring fairs, military skill translation, and interviewing which will begin at 8:30 a.m. For registration questions, please contact us at hiringourheroes@uschamber.com or call 202-463-5807.
The Smithfield Advisory Group will get together on November 17 at 8:00 at Navigant Credit Union, 1005 Douglas Pike in Smithfield to discuss business issues in Smithfield. This event is free, but advance registration is required.
Members of the Cumberland business community are invited to join Mayor-elect William S. Murphy at the November 18 Cumberland Advisory Group meeting at Hope Global, 30 Martin Street, Cumberland to learn about his administration's plan as it relates to local businesses. There is no charge to attend the event, however registration is necessary.
Other scheduled events are: Is Entrepreneurship For You? 10 Steps to Starting a Business from 9:30 a.m. to 11:30 p.m. on November 13 from 9:30am – 11:30am at Woonsocket Harris Library, 303 Clinton St; and Situational Leadership, Delegation and Motivation (Day 4 of the Principles of Leadership 1 Series) from 8:30 a.m. to 4:30 p.m. on November 18 at the Chamber's office, 6 Blackstone Valley Place, Suite 402, Lincoln.
About the Northern Rhode Island Chamber:
The Northern Rhode Island Chamber of Commerce represents the interests of businesses in the communities of Burrillville, Central Falls, Cumberland, Glocester, Lincoln, North Smithfield, Pawtucket, Smithfield and Woonsocket. The NRI Chamber leads the Chamber of Commerce Coalition, representing 10 area chambers of commerce and more than 6,500 businesses and 70,000 employees statewide. For more information about the Northern Rhode Island Chamber of Commerce, call (401)-334-1000 or visit www.nrichamber.com.
###