OceanPoint Insurance Hires Christine Porter as Director of Sales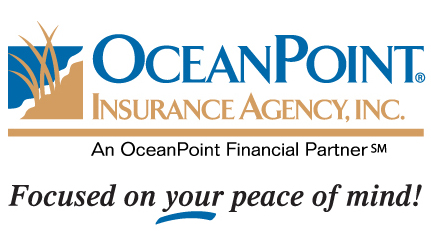 NEWS RELEASE
Barrington, RI (October 20, 2014) – OceanPoint Insurance Agency, Inc. has announced the addition of Christine Porter as Director of Sales. Porter will oversee the sales management of all OceanPoint Insurance Agency products, including personal insurance, commercial insurance and financial services. Additionally, she will direct the recruitment and training of the sales team.
Porter began her career in the insurance sales industry in 1994.  At that time, she became the Territory Sales Manager for Progressive Insurance where she was responsible for managing a territory of 250 agents across two states. In 2007, Porter became the Senior Sales Executive at Travelers Insurance. In that position she was responsible for developing growth plans for each agency in a designated territory, as well as training staff on best practices for selling and servicing accounts.
With her vast experience in sales management, Porter's background will help her to develop new programs for OceanPoint, which will enhance staff expertise and grow the company's market share.
"Christine's extensive knowledge of management and sales will be a great asset to our agency," said Doug Mayhew, President of OceanPoint Insurance. "I am confident Christine will excel in this position and our customers will directly benefit from the enhanced training of our staff."
"I am pleased to join the OceanPoint team," stated Porter. "My background in marketing and sales training will allow me to expand upon the success of one of Rhode Island's largest independent insurance agencies.  I look forward to working with management and staff to ensure our customers receive the highest level of products and service."
About OceanPoint Insurance
Headquartered in Middletown, Rhode Island, OceanPoint Insurance Agency, Inc. provides a broad range of property casualty insurance products, in addition to a full array of financial services. Along with BankNewport, OceanPoint Insurance Agency, Inc. is a subsidiary of the Mutual Holding Company, OceanPoint Financial Partners, MHC. Tracing its roots back to 1863, OceanPoint Insurance Agency, Inc. is proud to serve the insurance needs of clients from three full service offices located in Middletown, Barrington, and Coventry Rhode Island, forming one of the largest independent insurance agency operations in southeastern New England. For more information visit www.oceanpointins.com.
###