NRI Chamber Announces 2014 Bond Referenda Support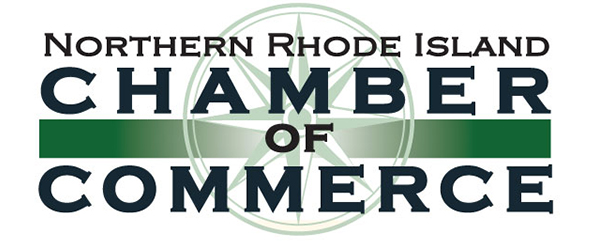 Press Release
For Immediate Release
Lincoln, Rhode Island (October 10, 2014) – The Northern Rhode Island Chamber of Commerce has announced its support of several bond referenda questions to be decided on November 4, 2014.  Voted on by the NRI Chamber's Board of Directors at the October 1, 2014 meeting, the support of each question was given great consideration as to the specific benefit each would provide to the State of Rhode Island.
The following bond referenda questions garnered the support of the NRI Chamber: Question 4 (Higher Education Facilities Bonds), Question 5 (Creative and Cultural Economy Bonds), Question 6 (Mass Transit Hub Infrastructure Bonds), and Question 7 (Clean Water, Open Space, and Healthy Communities Bonds).
Approval of Question 4 will allow the State of Rhode Island to borrow $125 million for the first phase of construction of a new URI College of Engineering building and also to begin supporting renovations.  This project will allow for a state-of-the-art instructional and research facility at the University of Rhode Island.
Question 5 seeks approval for the State of Rhode Island to issue general obligation bonds not to exceed $35 million for capital improvements, preservation and renovation projects at various public and non-profit performance centers, museums and historical sites. This money will assist local cities, towns and non-profits maintain and improve local cultural centers, such as The Stadium Theatre in Woonsocket.  In addition, the large number of historic sites and cultural art centers throughout northern Rhode Island may also benefit from the $5 million that will be made available through the state preservation grants program.
Passage of Question 6 will allow the State of Rhode Island to borrow $35 million to improve Rhode Island's mass transit system.  Enhancement and renovation to mass transit hub infrastructure throughout the State of Rhode Island is a critical component of economic development for Northern RI and the rest of the state.
Question 7 seeks to borrow $53 million to fund brownfield remediation, flood prevention, farmland acquisition, recreation and water pollution projects. This funding for brownfield remediation may help to revitalize former factory locations and create jobs. Additionally, matching local recreation grants will be made available that would benefit northern RI municipalities. It also includes funds for Roger Williams Park and Zoo.
By supporting these bond referenda questions, the Chamber is relying on investments that will be made which will produce a high return on enhancing the quality of life for not just Northern Rhode Islanders – but for all citizens throughout our state," said John C. Gregory, president and chief executive officer of the Northern RI Chamber of Commerce.
About the Northern Rhode Island Chamber:
The Northern Rhode Island Chamber of Commerce represents the interests of businesses in the communities of Burrillville, Central Falls, Cumberland, Glocester, Lincoln, North Smithfield, Pawtucket, Smithfield and Woonsocket. The NRI Chamber leads the Chamber of Commerce Coalition, representing 10 area chambers of commerce and more than 6,500 businesses and 70,000 employees statewide. For more information about the Northern Rhode Island Chamber of Commerce, call (401)-334-1000 or visit www.nrichamber.com.
###