Woonsocket YMCA Youth Basketball League Announces Registration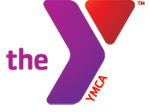 NEWS RELEASE
Woonsocket, RI (October 10, 2014) – The Greater Woonsocket YMCA, part of the YMCA of Pawtucket family of branches, is accepting registrations for their Youth Basketball League.  The last day to register will be Thursday, October 16th.
The Youth Basketball program will feature three leagues that range based on age and ability.   The Rookie League will focus on skills, drills and teamwork for both boys and girls ages 5 -8.  The College League will continue to improve those skills and is designed for participants ages 9 – 12.  Lastly, the Pro League is set for ages 13 – 17 and is a co-ed basketball program intended to prepare participants for the next level in basketball.
"We are excited to offer and begin this program with the youth of our community," said Diane Martin, Senior Program Director of the Greater Woonsocket YMCA. "We plan to teach our participants the proper fundamentals of the game while encouraging teamwork and fair participation."
Participants that are registered for the College League are required to attend a team evaluation on Saturday, October 18th from 9:00 am – 11:00 am.  Pro League participants will be evaluated on the same day from 11:00 am – 1:00 pm.  There are no evaluations necessary for the Rookie League. All leagues will begin on November 8th.
To learn more about the Woonsocket Youth Basketball League or to register, please contact the Woonsocket YMCA at 769.0791 or visit www.woonymca.org.
###