NRI Chamber President Gregory appointed to Governor's Workforce Board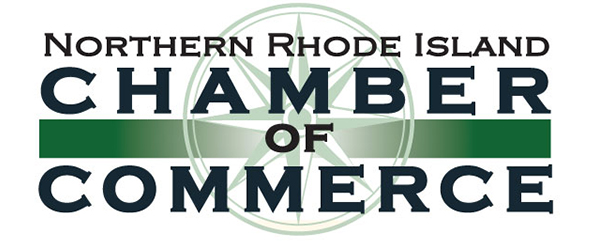 Lincoln, Rhode Island (July 14, 2014) – John C. Gregory, president and chief executive officer of the Northern Rhode Island Chamber of Commerce, will use his expertise and knowledge of the Ocean State's business sector in an additional role as a member of the Governor's Workforce Board.
The Rhode Island Senate confirmed Gregory's appointment by Gov. Lincoln Chafee during the most recent session of the General Assembly. The 19-member board, which has been led by Executive Director Rick Brooks since November 2011, is responsible for developing policies and programs to improve the effectiveness and efficiency of the state's workforce development system, increase the education and skill levels of workers and address the workforce needs of employers.
"The Governor's Workforce Board is very pleased to welcome John Gregory … as a new business representative," Brooks said. "John brings many years of experience and insights to the board as an advocate for the challenges and opportunities that exist for Rhode Island businesses. John also brings a sophisticated understanding of the importance of public-private partnerships in addressing the workforce and economic development needs of Rhode Island."
Gregory has been head of the Chamber for close to 22 years. During his tenure, he has been instrumental in implementing several value-added benefits for Chamber members and in helping the board of directors develop a strategic plan that resulted in a four-star out of five-star accreditation from the U.S. Chamber of Commerce. Gregory was the driving force behind a five-Chamber coalition formed several years ago to lobby lawmakers, and the alliance has grown to include 10 chambers.
"I am honored to join the distinguished members of the Governor's Workforce Board and look forward to contributing to its efforts to assist with upgrading the skills of employees and developing a workforce that possesses the knowledge and expertise necessary for high-tech manufacturing," Gregory said.
About the Northern Rhode Island Chamber:
The Northern Rhode Island Chamber of Commerce represents the interests of businesses in the communities of Burrillville, Central Falls, Cumberland, Glocester, Lincoln, North Smithfield, Pawtucket, Smithfield and Woonsocket. The NRI Chamber leads the Chamber of Commerce Coalition, representing 10 area chambers of commerce and more than 6,500 businesses and 70,000 employees statewide. For more information about the Northern Rhode Island Chamber of Commerce, call (401)-334-1000 or visit www.nrichamber.com.
###