OceanPoint Insurance Named One of Rhode Island's Best Places to Work by Providence Business News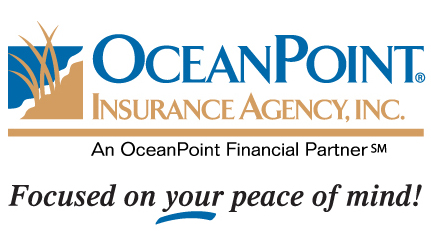 Press Release
For Immediate Release
MIDDLETOWN, RI (May 27, 2014) – OceanPoint Insurance Agency has been named one of the 2014 Best Places to Work in Rhode Island. The Best Places to Work program is presented by the Providence Business News (PBN), and is based on the program created and conducted by the Best Companies Group.
This statewide survey and awards program is designed to identify, recognize and honor the best places of employment in Rhode Island, benefiting the state's economy, its workforce and businesses. This annual list is assembled based on the evaluation of confidential surveys of employees and management reports.
"We are honored to be included among the 2014 Best Places to Work in Rhode Island," said Doug Mayhew, President/CEO of OceanPoint Insurance Agency. "OceanPoint values the hard work and dedication of all our employees. Our company strives to foster a positive, supportive environment to ensure the continued success of our entire team."
Companies from across the state participated in the two-part survey to determine the Best Places to Work in Rhode Island. The first part consisted of evaluating each nominated company's workplace policies, practices, philosophy, systems and demographics. The second part consisted of an employee survey to measure the employee experience. Best Companies Group managed the overall registration and survey process in Rhode Island and also analyzed the data and used their expertise to determine the final rankings.
OceanPoint was one of 18 small businesses chosen for the award. All 50 chosen Best Places To Work will be honored by PBN on June 12 at the Crowne Plaza Providence-Warwick.
For more information on the Best Places to Work in Rhode Island program, visit www.BestPlacesToWorkRI.com.
About OceanPoint Insurance
Headquartered in Middletown, Rhode Island, OceanPoint Insurance Agency, Inc. provides a broad range of property casualty insurance products, in addition to a full array of financial services. Along with BankNewport, OceanPoint Insurance Agency, Inc. is a subsidiary of the Mutual Holding Company, OceanPoint Financial Partners, MHC. Tracing its roots back to 1863, OceanPoint Insurance Agency, Inc. is proud to serve the insurance needs of clients from two full service offices located in Middletown and Barrington, Rhode Island, forming one of the largest independent insurance agency operations in southeastern New England. For more information visit www.oceanpointins.com.
###