RI Doctor Wins International Award for Improving Healthcare in Kenya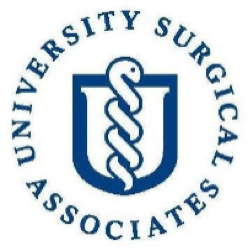 PROVIDENCE, R.I. (November 16, 2017) — A Rhode Island doctor who has dedicated his life to helping impoverished Kenyan communities in need of heart surgeries is the recipient of a $500,000 award that has recognized his humanitarian contributions. Dr. Russell E. White, a cardiothoracic surgeon from University Surgical Associates in Providence, R.I., will use the L' Chaim Prize to expand the mission of Tenwek Mission Hospital which is estimated to perform more than half of the country's cardiac surgeries.
Dr. White, a clinical professor of surgery at Brown University, has served as the Chief of Surgery at Tenwek Hospital since 1997. "I'm deeply honored to have been named for this award at a time when many missionary hospitals in Africa cannot buy needed medical equipment or are unable to serve the vast number of patients that walk through their doors," Dr. White said. "When I see these patients who wouldn't be cared for anywhere else, I know I'm in the right place."
The award was specifically created to highlight extraordinary Christian medical missionary service while also rewarding recipients with funds that could be used to improve their respective organizations. The award was established last year by Mark and Erica Gerson who were driven to help Africa's population because of their religious beliefs.
Dr. White said the money will be used to provide further training for cardiac surgeons, who regularly see children with valve damage stemming from untreated strep infections years earlier. Besides learning to repair valves, the surgeons will also be trained on treating esophageal cancer, complications from tuberculosis, and other common ailments affecting people in the region.
"Since being on staff at University Surgical Associates, Dr. White has improved healthcare in Kenya in a number of ways and has been instrumental in the medical training programs as far away as Malawi, Zambia, and South Sudan," said Dr. William G. Cioffi, president of University Surgical Associates. "It is our hope that Dr. White continues to impart his humanitarian spirit to medical school residents and local Kenyan doctors so that they can also make positive impacts in other disadvantaged parts of the world."
About University Surgical Associates
University Surgical Associates is Rhode Island's largest multidisciplinary surgical group.  All 55 surgeons are on the teaching faculty of the Warren Alpert Medical School at Brown University. One of six medical practices that are part of the newly established Brown Physicians Inc., University Surgical Associates offers consultative, diagnostic and therapeutic services to both outpatient and inpatients for all surgical disorders from pediatric surgery through adult specialized services. University Surgical Associates encompasses a variety of specialties that include, bariatric, endocrine, colorectal, general, hepatobiliary, pediatric, surgical oncology, thoracic, transplant surgery and vascular surgery.
For more information on University Surgical Associates visit: www.usasurg.org.
###