Eye Health expands access to FDA approved treatment for corneal condition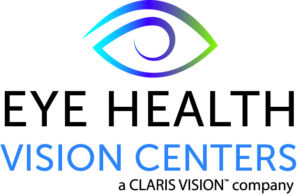 New Avedro procedure now available in Southern New England to treat prevalent eye condition
DARTMOUTH, M.A. (November 16, 2017) — Eye Health Vision Centers, a CLARIS VISION® company, will begin offering the only FDA approved corneal collagen cross-linking system to cost effectively treat corneal ectasia and, specifically, keratoconus, a sight threatening condition that might require corneal transplants.
"Until now, patients had few options to help with their vision challenges and no therapeutic treatment for certain sight-threatening conditions," said Dr. Kenneth Kenyon. "Corneal cross linking gives patients a therapeutic option that can limit the progression of keratoconus and ectasia."
The 30-minute procedure involves using Avedro's KXL system and riboflavin eye drops to stiffen the cornea, thus halting the progression of keratoconus. The procedure works by creating new corneal collagen cross-links that shorten and thicken collagen fibrils. Patients with keratoconus typically notice their vision worsen because their cornea progressively thins and weakens. Optical irregularities emerge when the cornea's shape become cone-like and begins to refract light incorrectly.
"With more than 160,000 new cases in the United States every year and thousands of New England residents potentially affected by these conditions, patients east of Hartford and south of Boston now have better access to a therapeutic treatment that has been rigorously tested and approved," said Dr. Fusun Fowler.
While the procedure has been available in Europe since 2003, patients suffering from keratoconus or corneal ectasia in the United States had limited options in treating their condition. One preferred treatment would involve using rigid, often uncomfortable, contact lenses that would flatten and smooth the shape of their cornea to allow light to be properly refracted. If the condition worsened, some patients needed a corneal transplant procedure.
"Eye Health Vision Centers consistently aims to provide patients with the best care possible, and that usually means acquiring the latest advancements in corneal technology," Dr. Kenyon said. "But most importantly, this technology provides patients with a financially viable option to treat the condition at a fraction of the cost of a transplant."
Since the Avedro procedure does not reverse keratoconus or corneal ectasia resulting from refractive surgery, patients at risk for the condition and over 14 years of age should have a ophthalmologist perform an annual eye exam to detect the condition as early as possible.
"An early diagnosis is critical and allows patients to be treated at the onset of the disease, which typically result in better outcomes," Fowler said.
Eye Health Vision Centers performed the first procedure in October.
ABOUT CLARIS VISION
Eye Health Vision Centers was founded in New Bedford, Massachusetts in 1978, by Dr. Stephen Sullivan as a solo ophthalmology practice. With a focus on providing the highest quality of care and using the latest technology, Eye Health Vision grew to be the leading eye care practice in Southeastern Massachusetts. In 2013, Eye Health Vision joined Claris Vision with 24 eye care doctors, 17 licensed opticians, and 165 employees at five locations, including the Greater New Bedford Surgicenter. Shortly after, the physicians of Southcoast Eye Care joined Eye Health Vision Centers bringing their expertise in Retina and Glaucoma management.
###