RI Trusted Choice Agents Donate $5,250 to the Herren Project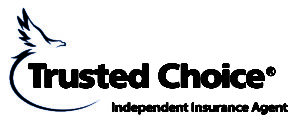 Warwick, RI – July 25, 2017
The Independent Insurance Agents of Rhode Island (IIARI) collected and donated individual contributions totaling $5,250 to The Herren Project. Founded by former NBA basketball player, Chris Herren, The Herren Project is a non-profit foundation that assists individuals and families struggling with addiction.
IIARI decided to make the donation after Herren was featured as the keynote speaker at IIARI's 116th annual convention that was held from June 12th-14th. Herren realized his lifelong dream of playing in the NBA only to lose it all to the nightmare of drug addiction. Herren spoke about experiences that impacted his life as a teenager, athlete and speaker, and discussed topics of drunk driving, drug addiction, and recovery.
Moved by Herren's speech, IIARI made the decision to directly support the mission, programs and services of The Herren Project. With the support of IIARI and others, The Herren Project will continue to make a positive impact in the lives of individuals and families suffering from addiction and bring hope for a better tomorrow.
About the Independent Insurance Agents of Rhode Island
Founded in 1900, the Independent Insurance Agents of Rhode Island is comprised of independent insurance agents who provide property and casualty insurance solutions to their customers and clients.  Located in Warwick, IIARI participating agencies are independently owned and operated throughout most communities in Rhode Island as Trusted Choice® agents. For more information, visit www.iiari.com
About The Herren Project
Chris Herren formed the foundation in 2011 after a lifelong struggle with addiction. The foundation works to educate youth and high-risk populations on the importance of a healthy lifestyle and provide techniques to handle pressure within their lives, their community or their family situation. It provides scholarships to programs, clinics and camps to increase self-confidence, motivation and develop a firm foundation on which to build success.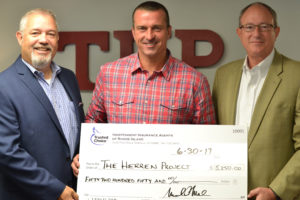 Photo Caption: (from left to right) Richard Paquin, IIARI President; Chris Herren, The Herren Project Founder; Mark Male, IIARI Executive Vice President.