YMCA of Pawtucket Adds New Chief Operations Officer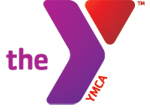 Pawtucket, RI (July 26, 2017) – The YMCA of Pawtucket has selected Jeanine Achin of Rehoboth, Massachusetts as its new Chief Operations Officer (COO). Achin has over 27 years of experience in YMCA operations, with a diverse background in fundraising, leadership, staff development, program development and community collaborations.
As COO, Achin will work closely with Charlie Clifford, Chief Executive Officer of the YMCA of Pawtucket. She will support the successful operation of the five branches of the YMCA of Pawtucket, including membership, program development, volunteer recruitment, staff supervision, community relations, collaborations, properties, budgeting and financial results.
Achin is excited to put her years of experience and institutional knowledge to work for the YMCA of Pawtucket, stating: "I am pleased to be joining such a well-regarded Association. The YMCA of Pawtucket has a legacy of providing vital services and programs to this community and I look forward to working with our staff to ensure the continued success of all YMCA of Pawtucket branches."
Most recently, Achin served as Executive Director of the YMCA Southcoast in Massachusetts, where she successfully opened a new YMCA branch in Swansea, Massachusetts. Prior to that, Achin worked at the YMCA of Greater Providence in the position of District Executive Director. In that capacity, she lead operations, strategic vision and community impact for multiple branches, with a total budget exceeding $4,000,000, employing more than 250 staff and serving 9,300 members. Additionally, Achin held the title of Associate Executive Director of the YMCA of Attleboro.
"We are pleased to welcome Jeanine to the YMCA of Pawtucket team," said Charlie Clifford. "She brings with her a wealth of knowledge and experience as well as a strong commitment to forging worthwhile community partnerships. This is a hallmark of the Y mission and we are confident our members and the communities in which we serve will benefit from Jeanine's enthusiasm."
In addition to her extensive work experience, Achin also holds the following professional memberships and certifications: YMCA Organizational Leader, Association of YMCA Professionals, American College of Sports Medicine (Member), American Council on Exercise (Certified Instructor), Certified Reeboks Step Instructor, Certified Promise Kickboxing Instructor, Certified Zumba Instructor and Zin Member, Certified Les Mills Body Pump Instructor, Bristol County Horsemen Association (Member), American Quarter Horse Association (Member), United States Dressage Federation (Member), East Providence/Seekonk Rotary (Past President), Member on multiple School Improvement Committees and Wellness Teams.
Achin graduated from Springfield College in Springfield, Massachusetts with a Bachelor's degree in Health, Recreation and Physical Education. She then successfully completed the Executive Master's Program at Springfield College and attained her MS in Human Services with a concentration in Organizational Leadership. She resides in Rehoboth, MA with her husband, Thomas Achin, and together they have two grown children, two children attending college, and three grandchildren. She is an avid exercise enthusiast and enjoys riding horses, skiing, swimming and boating with her family.
About the YMCA
The Y is one of the nation's leading nonprofits strengthening communities through youth development, healthy living and social responsibility. Across the U.S., 2,700 Ys engage 22 million men, women and children – regardless of age, income or background – to nurture the potential of children and teens, improve the nation's health and well-being, and provide opportunities to give back and support neighbors. Anchored in more than 10,000 communities, the Y has the long-standing relationships and physical presence not just to promise, but to deliver, lasting personal and social change. The YMCA of Pawtucket is comprised of five branches across the state: Pawtucket Family YMCA and Heritage Park YMCA Early Learning Center in Pawtucket, MacColl YMCA in Lincoln, Westwood YMCA in Coventry and Woonsocket YMCA.
# # #