University Surgical Associates Announces Rachel Beard, MD to Join Division of Surgical Oncology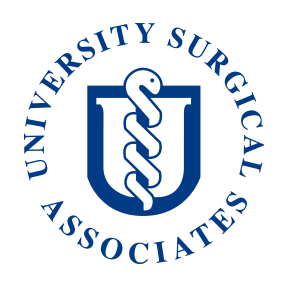 Providence, RI (October 2, 2017) – Dr. Rachel Beard has joined the Division of Surgical Oncology at University Surgical Associates.  An experienced surgeon, Dr. Beard will provide state-of-the-art treatment for patients with primary and metastatic cancers of the liver and pancreas.
Dr. Beard is pleased to be joining the University Surgical team, stating: "I really look forward to working alongside such a dedicated and impressive group of surgeons to provide the best and most advanced clinical care for our patients."
University Surgical Associates President, William Cioffi, MD, FACS, believes Dr. Beard's experience in minimally invasive techniques will serve to enhance outcomes for patients, stating: "Dr. Beard is a highly-skilled hepatobiliary and pancreatic surgeon. She has experience in the latest laparoscopic liver and pancreatic surgery, which will result in less pain, as well as shorter hospital stays and faster recovery for our patients."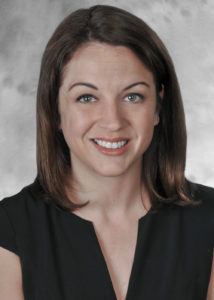 Dr. Rachel Beard completed her residency in general surgery at Beth Israel Deaconess Medical Center in Boston, where she served as an administrative chief resident in her final year.  She completed specialty fellowships in surgical oncology at the National Cancer Institute of the National Institutes of Health in Bethesda, Maryland, and in hepatopancreaticobiliary surgery at the University of Pittsburgh Medical Center.  She received her undergraduate degree in Chemistry and English from Boston University and attended Jefferson Medical College.  Her areas of interest are surgery of the liver and pancreas and minimally invasive techniques.  She is thrilled to be back in New England and settling in Providence. Dr. Beard will see patients at 2 Dudley Street, Suite 370, Providence, RI.
About University Surgical Associates
University Surgical Associates is Rhode Island's largest multidisciplinary surgical group.  All 55 surgeons are on the teaching staff of the Warren Alpert Medical School of Brown University.  University Surgical Associates offers consultative, diagnostic and therapeutic services to both outpatient and inpatients for all surgical disorders from pediatric surgery through adult specialized services.  University Surgical Associates encompasses a variety of specialties that include, bariatric, endocrine, colorectal, general, hepatobiliary, pediatric, surgical oncology, thoracic, transplant surgery and vascular surgery.
For more information on University Surgical Associates visit: www.usasurg.org.
###