University Orthopedics First in Rhode Island to Offer Revolutionary Treatment to Regrow Knee Cartilage
Procedure Utilizes MACI® Implant to Treat Patients with Cartilage Damage

Providence, RI (September 28, 2017)– University Orthopedics today announced that Dr. Brett Owens is among the first in the country, and first in Rhode Island, to treat patients suffering from knee cartilage damage with an innovative therapy recently approved by the U.S. Food and Drug Administration.
The University Orthopedics Cartilage Repair Center offers state-of-the-art treatment of joint cartilage lesions. This new, advanced treatment involves regrowing a patient's own cartilage cells in a laboratory and then implanting them to repair the defect. MACI (autologous cultured chondrocytes on porcine collagen membrane) is an autologous cellular scaffold product that is indicated for the repair of symptomatic single or multiple full-thickness cartilage defects of the knee with or without bone involvement in adults.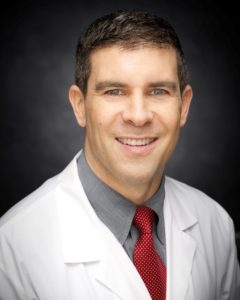 Dr. Owens believes that treatment options, such as MACI, will allow University Orthopedics to continue to provide the best patient care and outcomes after surgery, stating: "With MACI, we have an FDA-approved product in which the patient's own cells can be reproducibly delivered using less invasive techniques. We are excited to be able to provide patients with this type of state-of-the-art care."
About University Orthopedics
University Orthopedics, with clinic locations in Providence, Middletown, East Greenwich and Barrington, is a regional Center for Orthopedics, Sports Medicine and Rehabilitation, with specialties in back and neck pain, joint pain, sports medicine problems, shoulder conditions, pediatric orthopedics, musculoskeletal tumors, hand and wrist problems, hip and knee conditions, trauma, and foot and ankle injuries. UOI includes more than 30 board-certified orthopedic surgeons.  These specialists are faculty members of the Department of Orthopaedics at the Warren Alpert Medical School of Brown University who teach medical students, orthopedic residents, and fellowship sub-specialty surgeons.   University Orthopedics leads the way with Basic and Clinical orthopedic research on the latest advances in orthopedic surgery and injury prevention.
About MACI
The FDA approval of MACI was supported by the results of SUMMIT trial, a Phase 3 two-year, prospective, multicenter, randomized, open-label, parallel-group study that enrolled a total of 144 patients, ages 18 to 54 years, with at least one symptomatic Outerbridge Grade III or IV focal cartilage defect on the medial femoral condyle, lateral femoral condyle, and/or the trochlea. The co-primary efficacy endpoint was change from baseline to Week 104 for the subject's Knee injury and Osteoarthritis Outcome Score (KOOS) in 2 subscales: Pain and Function (Sports and Recreational Activities [SRA]. At Week 104, KOOS pain and function (SRA) had improved from baseline in both treatment groups, but the improvement was statistically significantly greater in the MACI group compared with the microfracture group. In a responder analysis, the proportion of subjects with at least a 10-point improvement in both KOOS pain and function (SRA) was greater in the MACI group compared with the microfracture group. The most frequently occurring adverse reactions reported for MACI in the 2-year randomized, controlled clinical trial were arthralgia, tendonitis, back pain, joint swelling, and joint effusion. Serious adverse reactions reported for MACI were arthralgia, cartilage injury, meniscus injury, treatment failure, and osteoarthritis.
For more information, visit www.universityorthopedics.com. Appointments can be made through our central scheduling service at 401-457-1500.
# # #